In house confidential tool design, using the latest 3D CAD/CAM software keeps your project at the front of our minds, allowing adaptive changes to be made easily (if required).

We have a long accumulative history manufacturing mould tools for the plastics industry. We believe that our tool designs are robust and reliable, using the best quality electroslag refined Swiss tool steels.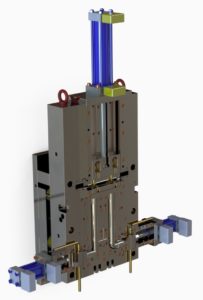 Plastic Injection Moulding

Specialising in engineering plastics grades such as Peek, Polysulphone and Lexan. Plaslant can offer competitive small batch plastic injection moulding capacity to suit your needs.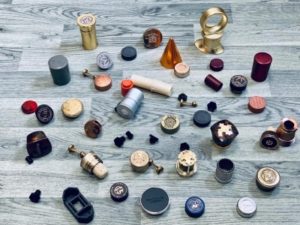 Supplying an array of industries such as Automotive, Pharmaceutical, Plumbing, Food & Drink and Electronics - we have successfully designed and manufactured many different mould designs for the plastic industry.

From single impression prototype mould tools to multi impression unscrewing production tools with multiple split lines - we can offer robust, reliable tooling to suit your needs.

We use the best electro slag refined materials available from Sweden and Germany to manufacture your mould tools to supply that quality reliable finish.

With such a long established history in the plastics industry, we have a wealth of knowledge and experience which we can share with you to your advantage.
Multi Impression Unscrewing Tools
Multi impression unscrewing tools used in the food closures industry are our speciality.

Over the past 50 years we have fine tuned our tool designs, manufacturing methods, limits and fits to produce reliable, long running, fast cycling, high volume unscrewing tools.


- Variety of prototype Mould Tools

- Multi Impression line of draw Mould Tools

- Multi Impression unscrewing Mould Tools

- Multi Impression multiple split line Mould Tools

- Multi Impression highly decorative Mould Tools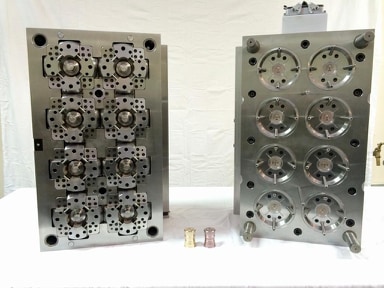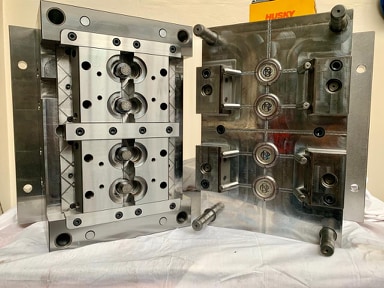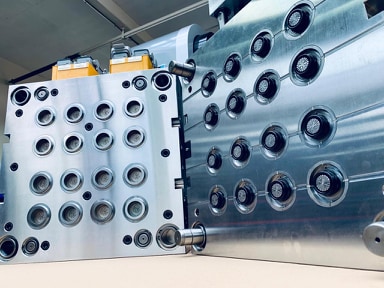 Highly Decorative Mould Tools
Highly decorative mould tools with multiple split lines are challenging and require great precision to create a flawless end product.

Working closely with the closure industry creating high and highly decorated closures for over 50 years has given us an eye for detail and quality which is expected by luxury brands.

This level of quality is our standard for all tooling which we manufacture and repair.

Mould Modification & Repair
Unfortunately accidents happen and moulds can be damaged affecting the quality of your parts. We are well versed in repairing many different styles of tooling both blow moulding and injection moulding tools. We appreciate the urgency to get your mould back in to production.

Our in house precision specialist welding and our flexible attitude to help our customers ensure that we repair and return your tool to you as soon as we possibly can.

Many tools in production don't have up to date tool drawings or solid models available, making manufacturing new parts sometimes difficult. These parts can be reverse engineered to produce new, up to date tooling drawings or 3D models.

Complex 3D forms can be laser scanned to produce a solid model of your part if required, no matter how little information you have; we can re-manufacture and replace your damaged part.

Tooling modifications are common in both plastic injection and blow moulding tools, we are happy to help with any tooling modifications that you require.

- Tool Modification

- Tool Repair

- Blow Mould Tool Repair & Modification

- Manufacturing of Spare Parts

- Reverse Engineering of Existing Mould Parts

We work to a high level of precision.

We offer Grinding Services such as

- Surface Grinding

- Cylindrical Grinding

- Jig Grinding
CNC Milling has always been a core engineering service which we offer, serving a wide range of industries, including Aerospace, Defence, Medical, Automotive, Plastics and the Food & Drinks Industry. If you require quality components - Plaslant Ltd can help.

Whether your design requirements are complex or simple, our team of quality assured engineers can produce the parts you need, using the latest CAD/CAM software, shrink fit German tooling and Hurco multi axis CNC machinery.

Our attention to detail and precision will provide the solution that you require.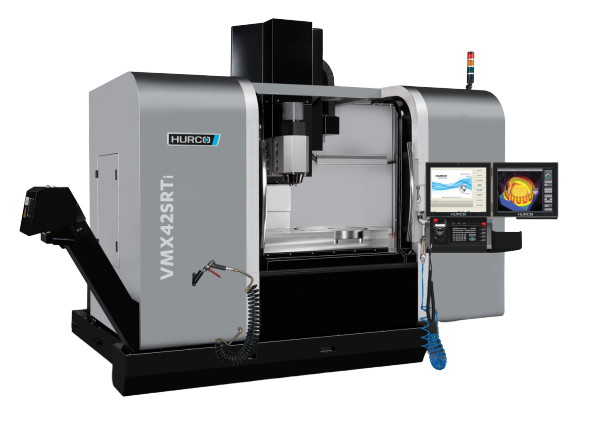 Precision CNC turned parts is what we do every day when producing high quality mould parts. We also offer a general CNC service, using the latest Hurco CNC machinery. We can offer small batch and large batch manufacturing capacity.

As well as CNC turning, we also offer hard turning services.

Hard turning is typically defined as the turning of a part or bar stock which is harder than 45HRC on a lathe or turning center.

Hard turning is often considered a replacement for grinding operations or as a pre-grinding process. The process can offer a great advantage when finishing complex forms - when machining parts with a surface hardness ranging from 45HRC to 68HRC.

Our attention to detail and precision will provide the solution that you require (soft or hardened).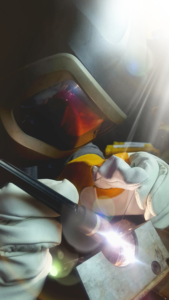 Precision Specialist Welding
Plaslant Ltd offer a precision specialist TIG welding service using various materials such as Boller, H13 Tool Steel, P20, Stainless Steel, Phosphor Bronze, Aluminium etc.

These welds can be laid down in the hardened or unhardened state to the customer's needs.

Specialist TIG welding equipment (originally designed for Rolls Royce aerospace jet engine compressor blades repair) gives us the ability to weld small details (with little to no distortion) which is an obvious advantage in mould tool repairs.

Our equipment can weld down as low as 1 AMP using 0.4mm laser welding wire, we can place that micro weld where you need it and nowhere else.

Less weld on the repair allows for a quicker turnaround when reinstating the original forms (with little to no witness of welding).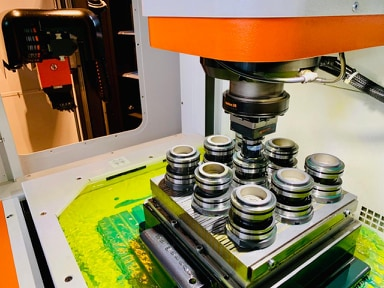 Fully automated spark erosion capabilities using the latest (specialist) Agie Charmille machinery - allowing machining during the day and night.
Continued investment in our fully automated spark erosion capabilities using the latest (specialist) Agie Charmille machinery - allowing Plaslant to carry out lights out machining 24/7 giving us greater capacity and reduced lead times for finished spark eroded parts.

Our latest Agie Charmille FORM P350 S3R WPT1 Automation Work Partner Cell has a capacity of 80 tools and 8 pallets - giving us a huge capacity for batch work spark erosion.